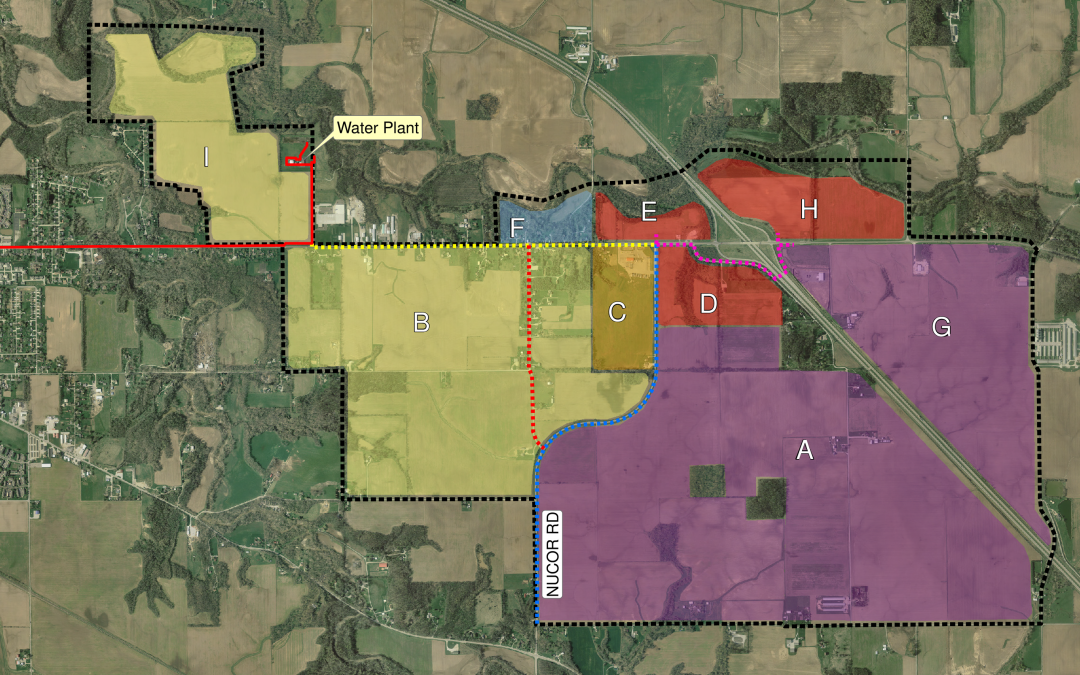 Montgomery County, IN
Interchange Water Supply Improvements
HWC worked with Montgomery County, Indiana to complete the New Water Supply Extension project, which serves the area around the I-74 and SR 32 interchange.
The design included four phases of approximately 4.7 miles of water main ranging from 12" to 20." 
HWC worked closely with both Montgomery County and Indiana American Water (INAWC) to ensure the water main design was completed to INAWC standards. The County entered into a development agreement with INAWC relinquished ownership of the main to INAWC upon completion of construction.
Phase I, which included 7,500' of 20" main along SR 32, began construction in fall 2018. Construction of Phase I was completed in spring 2019.
The estimated total project cost for Phase I was $1.5 million and the estimated total project cost for all phases is $6.2 million.